Posted by
Tamez
in
Target 10% sale on Steam, Nintendo eShop, and other gaming cards Apr 13-19
(Started by
Tamez
April 13, 2014, 12:15:23 pm
Board:
Gaming
---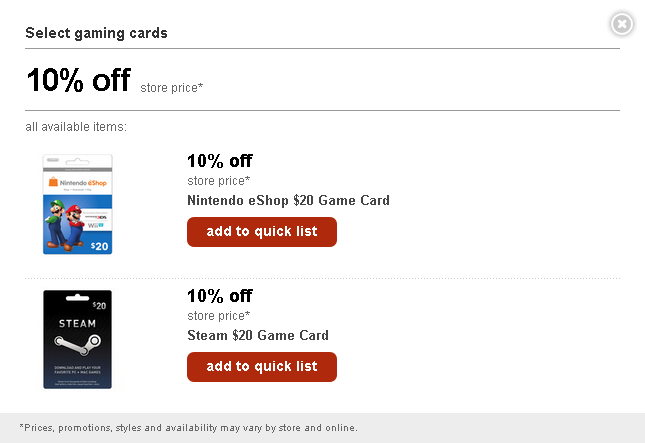 A friend of mine asked me to check prices on a 2DS for him, and I stumbled upon this.
The ad also had Minecraft's card on it, but I don't know what others might be included in the sale.

Figured some of you guys might be interested.