Posted by
Tamez
in
Tekken 2 Devil Kazuya Stage
(Started by
GLB
September 17, 2014, 02:19:23 am
Board:
Your Releases, older Mugen
---
Just hope i can rip out those BGs better because let me tell you they are a nightmare in a half to do.
Yeah tons of work is put into ripping the tiles from this stuff. I commend Toaster & Tamez for even attempting to rip these stages.

Indeed. Just to give people out there an idea of how tedious this can be, essentially stages can be around 200 images, but not always individual images.
For example, take a look at this ripped image, noticing the red section I boxed: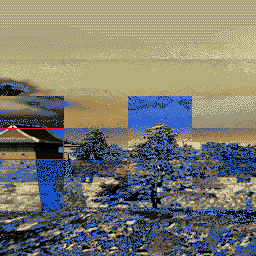 This single image has 32 sections like the one in the red box. Each section has its own palette. So you have to rip it 32 times, separating out the parts that don't work from the ones that do. In the above example ONLY the section in the red box is right.

Once you get it arranged you come up with the image below...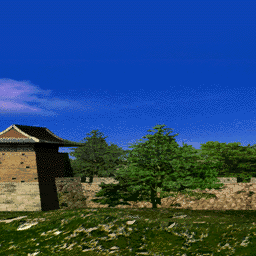 Baek's stage. If either you or Tamez make that stage, you will become a God among stage makers.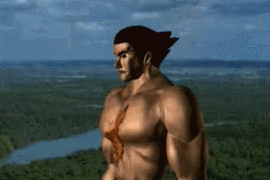 Look up.