Posted by
Rolento
in
Show us cool stuff you just bought!
(Started by
Vans
November 21, 2011, 06:01:10 am
Board:
All That's Left
---
Unless I am getting the dates for a few of these items mixed up, the items shown below are all things I picked up during this month aside from what appeared in the last batch:


Some Super Fighting Robots are always welcome especially if cheap, I-Ninja and Sonic for a chuckle, and the last one mostly due to it being funny that I found it at a Dollarama of all places when some shops still ask for around if not above $20.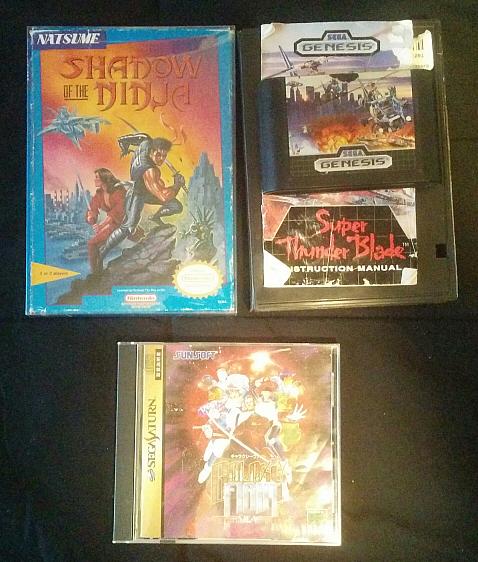 Pardon the flash, mostly complete version of Shadow of the Ninja (needs manual), Super Thunder Blade with a terribly beat up manual, and Intergalactic Roomi Similator aka Galaxy Fight for the Sega Saturn.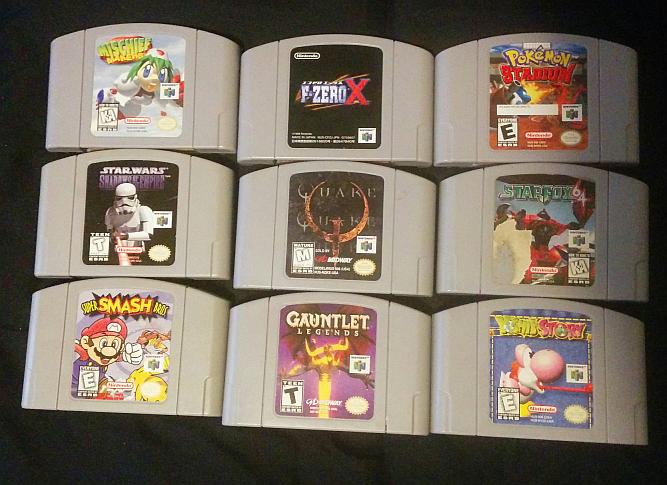 Since obtaining another N64, I now officially have way more titles than when I originally owned the system. Also, shake shake.

Not pictured here: Mega Man Amiibo!