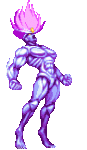 Profile Info

ZioIsPwnzor is
Offline
Contact ZioIsPwnzor:
ZioIsPwnzor
User
About ZioIsPwnzor
Posts

19 (0.007 per day)

Age:

N/A
Date Registered:

November 30, 2011, 08:18:29 pm

Local Time:

December 12, 2018, 05:10:17 am

Last Active:

December 01, 2011, 11:29:58 am
Signature:
So like I was part of some shit fad that I don't wanna remember anymore because it's a piece of shit.
And I apologize if I made you look like a joke when I was a complete dick.
Also my fans are dumbasses and you should pay no attention to them whatsoever.