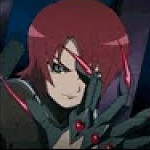 Posted by
rgveda99
in
So, is mugen 1.1 general use now?, or do most people preffer 1.0 still?
(Started by
vyn
June 06, 2019, 12:14:40 am
Board:
M.U.G.E.N Discussion
---
Mugen 1.1 unstable? Constant crashing? Dafuq are you people talking about?

Stop being poor and get a decent gaming rig.

The only time I've had 1.1 crash on me is when a character or stage was incompatible, and that's an easy fix.

The fact mugen 1.1 won't run on your toaster isn't its fault.



Not everyone has the money for that, you know.


Your audience will most likely encounter the same problems too.