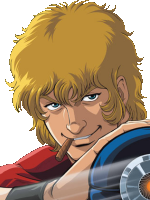 Posted by
Cobra Caddie
in
Mighty Street Fighter (Formerly SF2Nes)
(Started by
Cobra Caddie
December 11, 2018, 09:19:24 pm
Board:
Projects
---
Some quick news about Mike. I'm making some changes to him based on Balrog's SFV Championship upgrade.
- Mike will no longer be getting season 2 TAP, instead his tap will probably end up more like how Balrog's TAP is currently in SFV. In return, I might give MSF's Balrog season 2 TAP which will be a buff over what he has now.
- Instead, Mike will not need the pressure season 2 TAP would have given him because I'm giving him Balrog's V-skill 2, FFB. FFB lets you perform a command that enhances his dash push, allowing for pressure and juggles.
I look forward to showing him off, should be sometime by the end of the month.