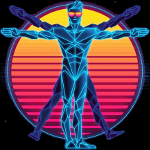 Posted by
Eric The Nihilist
in
Marvel Cinematic Universe: THE END (until the next movie comes out)
(Started by
Iced
July 15, 2012, 03:54:44 am
Board:
Entertainment
---
[youtube] https://youtu.be/jLMBLuGJTsA[/youtube]

So I guess this is actually MCU-adjacent now, since it has cameos from Spider-Man and Vulture. I thought this one was supposed to be part of Sony's own Spidey-centric cinematic universe. Who even knows anymore.


They gave Morbius a movie? Jebus, what did they run out of other Spider-man c-listers already? No Kraven movie first? What about The Spot, or Paste Pot Pete?

Goddamn Sony you must be desperate to make the Spiderman Cinimatic Universe a thing if you are going to bust out Morbius. Lol. I bet they are going to try to give the Black Cat a movie too.