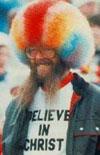 Profile Info




hjk is
Offline
Contact hjk:
hjk
Contributor
About hjk
Posts

2442 (0.483 per day)

Personal Text:

Watch my fro grow as you go, go, go, go, go.

Age:

N/A

Location:

A butt.
Date Registered:

March 25, 2006, 06:43:12 am

Local Time:

January 27, 2020, 08:53:44 am

Last Active:

February 12, 2013, 04:11:19 pm
Signature:
LOL, Caddie's the man!!

I'm as real as the runnin, I just happen to rap, Nigaas London, Japan, and i'm scared of dat tap.
I suggest extending my banning, cuz when I come back, it's gonna be hell. You think I was annoying before, oh man, it's on now

hjk vs. 99% of MFG. I will win.
RIP Poo Bear Tell my Dead Homie isson, for the year my partner.