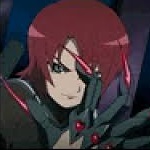 Posted by
rgveda99
in
Flash Hiders Turbografx sprites
(Started by
rgveda99
March 01, 2013, 05:16:11 AM
Board:
Development Resources
---
http://www.youtube.com/watch?v=oy-c7vpIQqY

I already have the snes sprites and thought they have the exact same sprites for the Turbografx. I noticed there were a lot of different sprites used when I watched the video. Has anyone ripped this game before? I'm planning on using 4 of its characters as base sprites for a few Sailormoon characters.