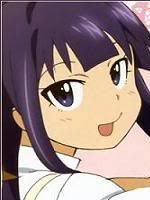 Posted by
TsuKasa ´・ω・`
in
Everything Anime and Manga Thread
(Started by
( ゚ o゚) It's Urza!
August 27, 2007, 02:30:58 AM
Board:
Entertainment
---
Just a friendly reminder that today marks the 10th anniversary of the Lucky☆Star anime.

On this day 10 years ago... or at least during this week. Because you know kids; back then we had to wait days, weeks or even more to get some half decent subs for our chinese cartoons and wait almost as long for downloads to finish with our super slow internet speed to get something with eye-cancer-inducing -quality. We also had to walk 10 miles under the snow up a hill (back and forth) just to watch a single episode.

... now where was I? Ah yes! 10 years ago we were bored out of our skulls watching a group of cardboard-cutout-moeblobs shit talk about how to eat food for 10-never-ending-minutes along some other just as boring sketches. But those brave enough (or already too brain dead to close their video players) who manage to watch the whole thing where gifted with the only thing that was actually funny from that dreaded experience:
[youtube]https://www.youtube.com/watch?v=Pxy4hMK2qug[/youtube]
RAKI CHANNERUU!!!

Which guaranteed that people would bother to try again the following weeks for what was pretty much a 24 episodes commercial for Haruhi DVDs.

That being said it wasn't as bad as I make it sound but not as great as others say. Truly a product of it's time.

And let's not forget...


Spoiler, click to toggle visibilty

I remember that show! Loved it when I was little.

Hi guys! I'm done with summer classes, now I can watch some shows I missed this year.