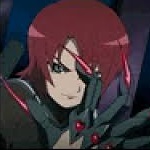 Posted by
rgveda99
in
Why is Mugen good for you?
(Started by
JJkoolaid
April 06, 2021, 08:51:28 PM
Board:
M.U.G.E.N Discussion
---
I get to express myself as an artist. Already working with a coder here. It's gonna be a long time but there's great progress on the graphical side of things.

Old school 2D sprites will never die.