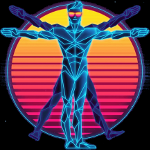 Posted by
Eric The Nihilist
in
The Black Heart on Steam?
(Started by
The4ury
October 22, 2020, 10:53:55 PM
Board:
M.U.G.E.N Discussion
---
and only 5 bucks (CAD) ?

I'm logging into steam to buy this right now.

This has always been one of my favorite full games, and if I can throw the guy a few bucks to support it on steam then why the hell not?