Posted by
【MFG】gui0007
in
Auction alert
(Started by
Sepp
August 27, 2007, 01:16:44 AM
Board:
M.U.G.E.N Discussion
---
and when it comes to mugen it should be considered abandonedware... so there is no need to worry about the rules. yes?


Oh no, don't come with another excuse like that! This is one of the most shitty excuses i always heard when me and others here and around the community talked about the rules. Is it that hard to just follow the GODDAMN RULES!?


weed was illegal I still indulged. was one of the many ppl who protested and voted now its legal... so yeah.

Ok Mr. Never Breaks A Rule...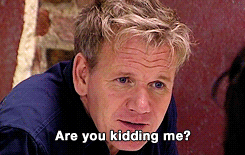 Yep, you lost all your pathetic arguments with these.