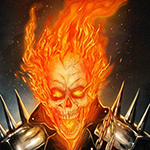 Posted by
BurningSoul
in
Diek Stiekem's Edits - Remy edit updated
(Started by
Diek Stiekem
September 10, 2021, 11:32:58 AM
Board:
Edits & Addons 1.0+
---
I have some feedback about seth that my friend trololo gave to me when I was editing seth(I eventually gave up)hope its useful

-And we're off with weirdass dashes! Their movement speed isn't supposed to drop: it must be constant until snappy stop. Also, wrong sound use: check JMM'S Ken to see which sounds are supposed to have FWD and BCK dashes at the startup, but on landing it's supposed to be a basic step sound from run (I mean, it's a sliding dash, not leaping dash). (düzenlendi)
-I'm not sure here, since it's not something I follow myself, but aren't Light Attacks supposed to cancel into themselves?
-Not a feedback, but something to take a note for and check later: is his Crouching MP supposed to 2-hit? I mean, it IS functional, meaning it IS intended, but I'm not sure...
-Close Standing HK's hitpauses are too short. Even in 3-hitters they're supposed to have the same 12, 12.
And no, his Crouching HP 2-hits too. No rumble here too, because THAT I sure as hell know ow: it IS supposed to be like that.
-His Far HP has too much active frames, IMHO. You can catch enemy on jump with this crap. Gotta shorten the existence time of Red Hitboxes in this move.


Also, a good idea would be to make it thinner vertically, for the same reason. (düzenlendi)
Well, you could also check his framedata. If it IS like that in there, then maybe leave it like that, but I think these are wrong things for such move from the basic balance point.
-OK, this one clearly needs his hitbox reviewed too.


Don't need to make it EXACTLY like Ken's, but for a downward attack it isn't supposed to have hitbox this high, it must be aimed lower.


-One more not so fair hitbox. The same thing to do with Stretchy punch: thin it out vertically for it to have less upper range.


-I understand there might not be another way to go with THIS one, but I'm feeling it's somehow wrong... Maybe I'll get back to it later when I'll think of de wae.


-Shit, ALL of his Jumping attack has wackyass hitboxes! GO FIND A REFERENCE, THESE THINGS MUST NOT STAND!


A big example with the same Urien. Sure, the attack's direction is different, but sprite is the same and nothing says you can't use this hitbox.


-Review his Shoryuken: is THIS frame supposed to be the first active one?


Yeah,Jump is weirdly smooth. But that isn't mechanical error either, why I didn't say anything about it. Feel free to drop some frames out of it though, that WILL make it look better.
-Screw Piledriver: OR make it blockable, OR give it a Full Circle command back! Unblockable half of circle is OP!
-Also, WHAT'S WITH THESE HITBOXES? Why is his blue hitbox tiny now for the whole "Punish me!" part? Why is his red hitbox so huge vertically?

Granted, it does NOT catch the airbourne enemies, but it still looks ugly.
-Whole Success part of Screw Piledriver might need a recoding, if this grab is still relying on hitboxes.It needs custom states


Also, this uglyass hitbox will NOT be good if this isn't 1 on 1 match.
Everything after the initial grab and until piledriver itself.
I mean, it's a GRAB. Ad THIS point it ISN'T supposed to be a launcher based on hitboxes. Now it's supposed to be ALL Custom States.
Custom grab reaction, custom launch, ets.
-For the sake of beauty, positions of hitsparks in Hyakuretsukyaku's successful part could be randomized.
-Also, NEED SETH'S FRAMEDATA, but is Hyakuretsukyaku supposed to be positive on block? It's safe as hell.
-Sigh... Talking about hitboxes where are supposed to be Custom States again...


I mean, the move is successful AND visually directed. It shall NOT be interrupted by outside influence of potential partners. Need to make it custom states.
-Also, check the differences between LK, MK, HK and EX Hyakuretsukyaku in SF4. Are they REALLY supposed to have the same amount of hits and enemy's movement after the last hit? Because at this point EX version is NOT different from the basic versions but with extra HP taken.
Damn, his Yoga Teleport looks beautiful. Just decided to add that.
-Sigh... I'm useless here, but I bet that's NOT how the Tanden Engine is supposed to function. Yeah, I didn't play SF4 in ages, and even when I did play, it was ever Seth, so I don't know shit...
-Sigh... This system of vacuum sucks in Tandem Engine, but in Tandem Storm it makes the move outright f*cking ATROCIOUS. Gotta remake the way it all works, it sucks the enemy in too much!
-Tandem Typhoon could use the zone nerf.


ESPECIALLY MAX VERSION.


-Tandem Stream could be done better, but it's overall functional, so no you can leave it like that.
In SF4 this damn super not sucks the enemy in right away, but, as long as it's in zone, moves him AWAY for some distance before starting to suck him.
-Glitchy flash in Super Cancel from the MAX Mode.


-Use Froz's Urien's scale parameters, it looks better like that.
-Wackyass animation again, this time Zero Counter.


Also, WORST! ATTACK! PICK! EVER!


Well, and misalligned spark too, but the problem here is the fact authors used THIS attack as a freaking counter attack! Not with its range, pal, pick another one! Maybe Shoryuken?
-Shit, just noticed: WHY IN HIS CLOSE MK HITBOXES DISAPPEAR FOR A FRAME?!


-I keep finding new problems now that I'm doing this Seth vs Seth: this goddamn Close HK actually TRIPLEHITS on the tall enemies! Fix that!


Well, I think that's all for me.