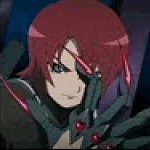 Profile Info



rgveda99 is
Online
Contact rgveda99:
rgveda99
Contributor
About rgveda99
Posts

863 (0.296 per day)

Age:

N/A
Date Registered:

July 09, 2012, 03:25:28 AM

Local Time:

July 07, 2020, 07:59:58 AM

Last Active:

July 07, 2020, 07:59:42 AM
Signature:
SILVER said:
Saberblade, you're so full of yourself. Your quotes in your signature are like a self circle jerk. Its sad that you put so much emphasis on what the stupid members here say.
Tuxedo Biccy said:
You shut your mouth, Sarblade, we can have truth and facts interrupting our dystopia fanfics.