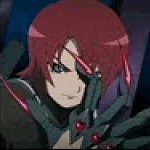 Posted by
rgveda99
in
Sailor Sprites
(Started by
rgveda99
December 20, 2012, 03:45:20 PM
Board:
Graphics
---
Here is Sailor Venus as She-Ra.


Just watched Season 5 of 'She-Ra And The Princesses Of Power' in Netflix. Was inspired to have the soldier of love and beauty dressed as Etheria's champion with her new final form from the show.

She kinda looks like a Saint Seiya character with She-Ra's final form from the Netflix adaptation.