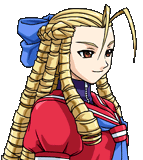 Posted by
Lost_Avenger
in
CVS Mugen Fighting Jam - Hikaru Otagi Joined Into The Game - 20 June 2021!
(Started by
yudhiyou
April 13, 2017, 03:29:39 PM
Board:
Edits & Addons 1.0+
---
T.Hawk is missing hitboxes on some moves. I'll look around more later on and update this if I notice anything else

Edit:
- Remy does it too. Sean has a couple.. Gen has a few on his specials. There are probably more on those older base characters.
- Hitboxes are a mixed bag in general. Some characters are just screwed(like T.Hawk and Feilong with those retro mugen hitboxes).