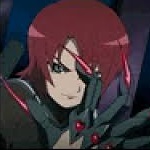 Posted by
rgveda99
in
gaming news that don't deserve their own thread
(Started by
Titiln
October 30, 2011, 05:13:58 PM
Board:
Gaming
---
I'll be sincere, those Capcom leaks made me rise my eyebrows a couple of times. I can definitely see a Beat 'Em Up coming back, but two? Hard to believe, especially Commando.

I'm really hoping Capcom will go 2D or 2.5D for both titles.

A few years ago I've accepted the 2D beat em up genre is dead. Now it looks like its gonna be oversaturated.